Maybe they will thank me someday. I sound like a mother talking about her children, but I'm a professor talking about my students. Last semester, some of them complained about the unit I assigned them on working in the gig economy. They said it was irrelevant to their ministry. It may have seemed so then, but maybe it won't in the future, as a new economy takes shape.
About a year ago, the ON newsletter carried my article reviewing data on the 20-30% of the workforce that works in the gig economy, and considering the challenge of serving those workers in the local church. As a theological educator, I want to prepare my students for that challenge. My own experience has shown me the importance of it.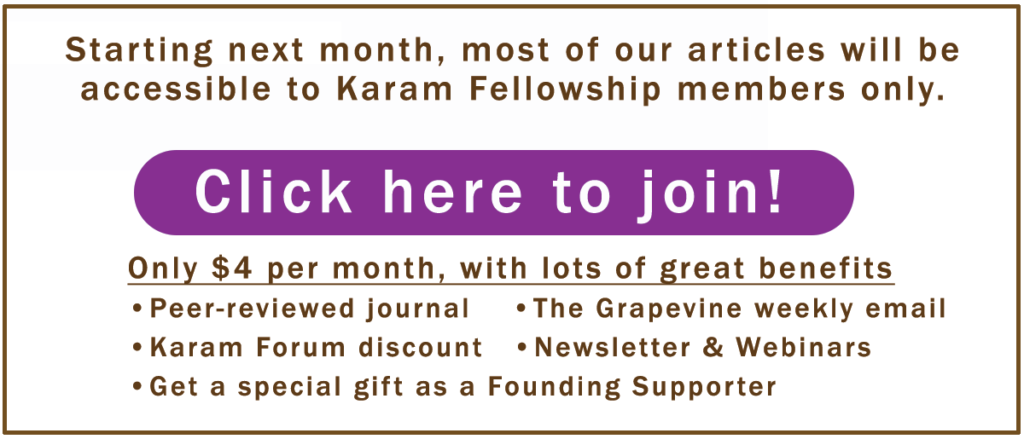 Reimagining Post-Seminary Career Paths in the Gig Economy
At the 2020 Karam Forum in Atlanta, I listened attentively when presenters spoke about entrepreneurship and discipling people for the new economy. Inviting students to imagine new ministry pathways resonated with me, because that is what I have had to do for most of my post-seminary career. For twelve years, I have navigated the gig economy; now I'm a solopreneur, and seminary didn't prepare me for that.
To be sure, in seminary I learned how to parse Greek and Hebrew verbs, how to write a sermon on a narrative text, and how to identify themes in my leadership timeline. I learned the difference between complementarianism and egalitarianism, what it means to be evangelical in the historical sense, and how to offer an empathy sandwich in a counseling session. But I never learned that I could use all these capacities in careers outside pastoral ministry and academia.
I don't entirely fault my seminary. If they offered placement activities to help develop my imagination for how I could steward my gifts and skills outside pastoral ministry or academia, I probably ignored them. I already had a plan! I would complete my M.Div. and enter a two-year pastoral residency. From there, it seemed my trajectory would be set. But it wasn't.
My two-year residency ended at the height of the Great Recession, and I could not find a new job apart from working retail and freelancing between shifts. Eventually, I took the advice of a few seminary professors and pursued a Ph.D.
I experienced the same conundrum of job-cluelessness after completing my doctorate. I wanted to be a professor, but I felt bounded in my career by being both a trailing spouse and a young mom. Contract work provided me the flexibility and remote work options I needed. And contract work was there, waiting for me in my inbox, after my most recent unsuccessful cycle of applying for jobs.
Reimagining Theological Education in the Gig Economy
When jobs in professional ministry or academia didn't pan out for me, I didn't have the imagination to know what else was possible. But now I do know. And I want to share what I have learned. I wanted to tell students how I have experienced God's grace and provision and how I have leveraged my skills and training in the gig economy and through my business. I want them to see what could be possible for them outside of traditional pastoral and academic professions.
To help them see, I added a unit on working in the gig economy to my Curriculum Development class. I hoped this unit would not only make them aware of the gig economy, but also equip them to work in it. To that end, I developed an assignment in which students would have to pitch a curriculum plan to a church seeking to hire an individual to develop a six-week adult Sunday-school class on Ephesians.
I assigned Marion McGovern's Thriving in the Gig Economy as well as two articles, my own and an article from Harvard Business Review on knowledge work, the pandemic and the gig economy. Students could also view mini-lectures on working in the gig economy as well as the more technical aspects of preparing a proposal or pitch. They also each developed a unique value proposition, using a template in McGovern's text, and shared it in a forum post.
It was a remarkable moment for me, as the instructor. I saw students name their skills, gifts and contributions they could make. Then I got to watch their classmates celebrate them, and even, in a few cases, talk about hiring one another for work.
Some of the pitches were better than others. Perhaps I needed to include a few reminders on how to make a compelling presentation, and best practices for using a slide deck. But overall, I was pleased with the level of thought and intentionality students put into the assignment. An international student contextualized it to fit his work in East Africa. Another student scoured the internet to uncover a fair rate to charge for his work.
Still, there were naysayers. One critiqued the relevance of the assignment, saying that they already had a job. I'm happy for those with a steady job and a sense of security in it, but I know from experience that a job can disappear in a second. Another student said that a church in their country would never hire someone to develop curriculum. I regret that the assignment couldn't feel more authentic for that individual, and perhaps I could revise it to make it more relevant.
However, I stand by my convictions that this two-week unit in the middle of a semester-long class, an opportunity to practice thinking through a curriculum project enough to pitch it to a potential client, will have a return-on-investment for students. If it doesn't now, perhaps it will in the future, as fruitful work increasingly becomes just a click away.